Adaptive tricycles are a great tool, but come at a high price
Fort Myers, WINK Digital Media
---
Ronald McDonald Care Mobile sponsored by Grampy's Charities. A mobile medical unit serving children with limited access to dental and medical services.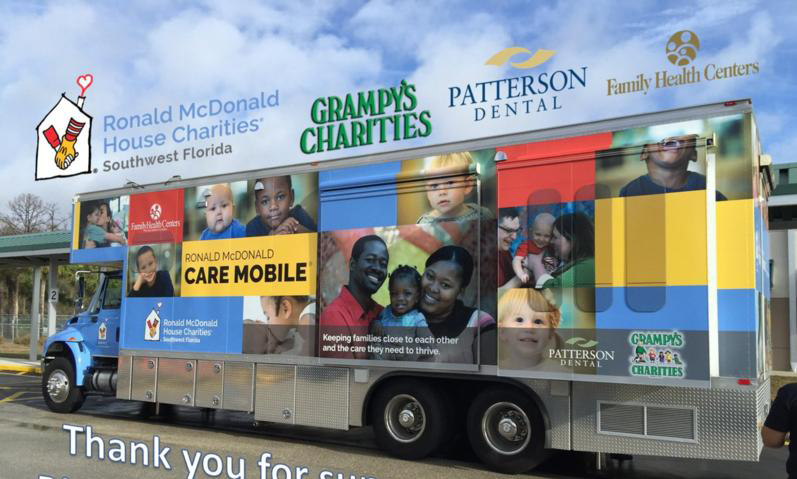 ---
Adaptive tricycles presented to special needs children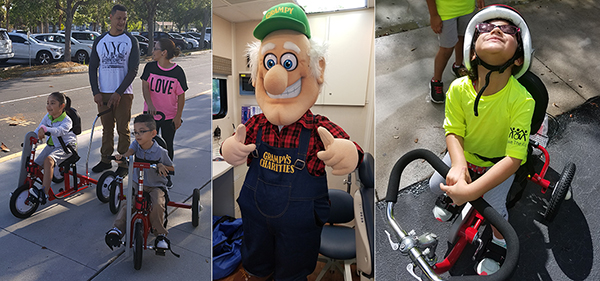 Thanks to support from Grampy's Charities and Sanibel Captiva Community Bank, Robbie's Riders presented five adaptive tricycles, worth nearly $6,000, to Naples children through its Freedom Program at the bank's McGregor branch in Fort Myers.
"With special adaptive tricycles, these children get to experience a sense of independence and social freedom," said Jack Johannemann, director of Robbie's Riders. "We are so happy to be able to bring smiles to these children's faces with the pure joy of riding a tricycle, something many of them have never done before." > Read More